Popular Products from Top Vinyl Record Player Brands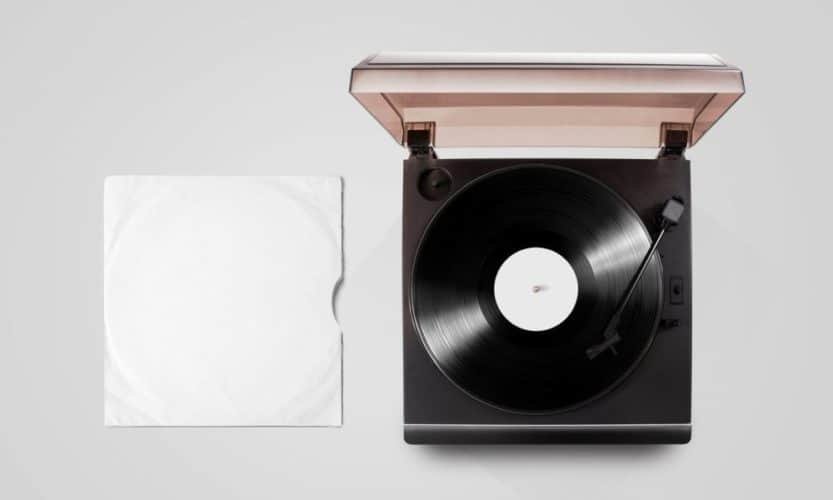 Vinyl record players have become popular again and modern players are capable of providing the same listening experience as players from decades past.
Additionally, today's players come with tons of useful features, like the capability to connect to external devices, e.g. smartphones, tablets, computers, etc. But not all modern features are useful. Many of them are gimmicks few people will ever use.
Buyers need to carefully weigh their needs against their budget and select a record player that provides everything they absolutely need and most of what they want, while keeping costs in check. You want to make sure you get the most value for your money. The easiest way to do this is to stick to products from the top vinyl record player brands. Here is a selection of the top brands' best players.
The Audio-Technica AT-LP120 USB is the most popular pure turntable on the market. It doesn't have many of the common features like the ability to play formats other than vinyl or internal speakers, but it makes up for that with high-quality construction and performance.
The AT-LP120 is especially popular with DJs. It is seen as the best entry-level turntable for professional and amateur DJs alike. It is a direct drive turntable, which means it doesn't have a belt or other moving parts. This is ideal for DJs who do a lot of scratching. Also great for DJs is its pitch control function and the ability to play forward and reverse.
Even though it is built with DJs in mind, the LP120 is a great choice for non-DJs, too. The ability to transfer your vinyl collection into digital files via the USB port is especially popular. Not only can you take your record collection with you everywhere, you also ensure you save those precious vinyl sounds forever.
The turntable can play records at 3 different speeds (33 1/3, 45 and 78 RPM). It comes bundled with all the cables and connectors needed to hook it up to external speakers or external devices, like a computer.
The Rega RP1 delivers performance far above its price tag. The sleek, minimalist design looks gorgeous and only hints at the high-quality of components used in construction.
It uses a manual speed change instead of an automatic mechanism, which eliminates speed inconsistencies and reduces wear on the drive belt. This combines with a low vibration motor and a hand-assembled tonearm for the ultimate in playback quality. This "plug and play" turntable will last you a lifetime.
The Pro-Ject Debut Carbon is hugely popular and the best option for those who want a higher-end player, but are on a budget. It combines its budget-friendly price with an attractive design and high-quality components.
It features a larger and heftier steel platter, a low-noise motor and stable isolation feet to reduce vibrations and other external interference. A carbon-fiber tonearm and the Ortofon 2M Red moving-magnet cartridge provide incredible tracking and recovery of the musical nuances found within vinyl grooves. It has been called "the best-sounding under-$400 turntable made."
The Technics SL-1200 series are the bestselling turntables ever. The SL-1210 is by far the most expensive player on this list and that is due to its incredibly high build quality. These things are famous for being indestructible. Housed in an aluminum die-cast cabinet that was carefully molded with a heavy rubber base, no player is more stable.
It comes with a ton of special features such as pitch reset, non-click pitch control and a highly adjustable electronic braking system. The pitch control can reset the pitch to zero with a single button push. The braking speed can be adjusted to allow the motor to stop quickly or slowly. The high-torque motor can go from standstill to full speed in 0.07 seconds.
The Technics SL-1210MK5 is the ultimate turntable for professional DJs. Most of its features aren't all that useful to non-DJs. This is still a great player for anyone, but if you're not a DJ, there are other players in this price range that might be more suitable. None will be as rugged and indestructible as this one, though.
Crosley is a world-famous brand, but unlike the other brands on this list, it's difficult to pinpoint one standout among their lineup. They are all good and none has risen above the rest to become the iconic brand representative that the other turntables on this list have become.
Crosley is a lower-end brand when compared to the others in this article. It's a great brand, but just not on the same level. It is also much cheaper, which is a large reason for its popularity.
In the end, I chose to highlight the CR6232A-BR Nomad Portable USB Turntable. It has a unique suitcase design and built-in speakers, unlike the other players on this list. It also costs far less, so you can probably guess that you are sacrificing something in terms of build quality and sound quality. But don't get me wrong: you're still getting good quality here, but not exceptional quality.
The nomad plays vinyl records at 3 speeds: 33 1/3, 45 and 78 RPM. It has a USB slot so you can connect it to your computer and RCA jacks for external speakers. The included software allows you to rip your vinyl collection and turn it into digital music you can take with you anywhere.