Recommended Record Players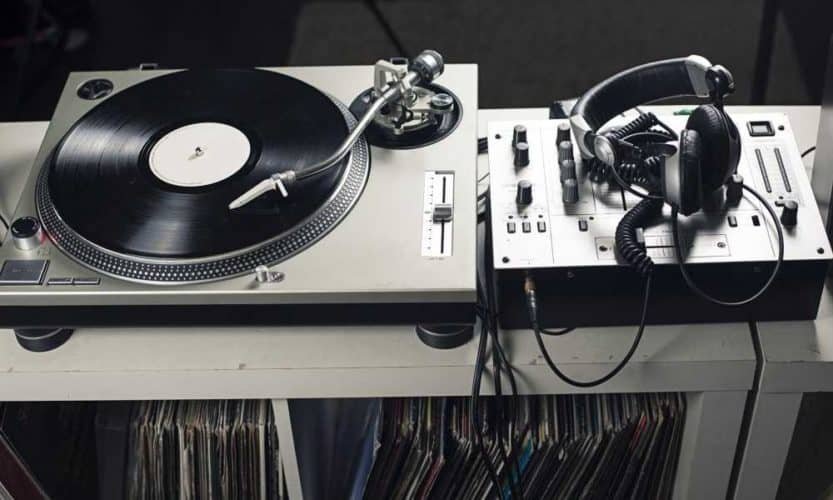 Do have have an old vinyl collection and you're looking for a record player to play them?
Are you just getting into vinyl and you need a good player?
You've probably realized: finding the best record player for your needs is not easy. There are so many models available and they come with countless features. Some you need; some you don't. Some everyone needs; some no one does. The problem is knowing which is which.
It is not as simple as walking into a store, going to the "record players" aisle and picking the one that's on sale.
You need to consider your needs and match those to the features. Let's look at some things to consider:
Size — do you need a lightweight and portable unit you can take with you?
Speakers — do you want a unit with built-in speakers?
Other media — do you want a complete system that also plays CDs, MP3s, radio, etc?
Naturally, there is always a trade-off involved. If you go with a compact and lightweight player, the built-in speakers will not be as good as those in a larger unit. If you get a player that also plays many other types of media, it will necessarily be larger and heavier.
And then there's the most basic choice: do you want a turntable or a record player?
Don't know the difference? You're not alone. This post will help.
Basically, a record player is more convenient. You can plug it in and start listening to your records immediately.
A turntable is completely useless without external components, like speakers or an amplifier. You will have to buy them separately. In return, the sound quality is generally superior .
You'll probably need to do a lot more research, but to help you out, here are three good options to get you started.
The Crosley CR704C-PA Musician Turntable is a vintage-style record player. It has a unique retro design reminiscent of players from the 1950s and 60s. It also plays just about everything.
It can handle records in 3 sizes and play them at 3 different speeds: 33 ⅓, 45 and 78 RPM. It also plays CDs, cassettes, MP3s from a USB drive or your tablet or smartphone and AM/FM radio. It has built-in stereo speakers that are powerful for their small size. Naturally, they can't compete with a good set of external speakers.
What this player lacks are outputs of any kind. It does not have a headphone jack or RCA line-out plugs. This means you can not connect the player to external speakers. You can only use the internal ones.
The Teac LP-R550USB is another all-in-one record player stereo system. It is a more modern design than the Crosley and is surprisingly compact for all that it offers.
It comes with a CD player, a cassette player, an AM/FM tuner and both a USB and aux-in connector, so you can play MP3s from your external storage device, smartphone, tablet, etc.
It has a set of built-in bass reflex stereo speakers that sound incredible given their size. Even better, it has both a headphone jack for private listening and RCA audio output, so you can connect any speakers you like. This is one of the most versatile record players on the market.
The Pro-Ject – Debut Carbon DC is a turntable, not a record player. It will only play your records. You'll need an external amplifier and speakers to actually hear anything.
This is a mid-range turntable that borders on high-end. As such, it is the most expensive unit on this list, despite playing nothing but records and not having speakers. It's expensive because of the quality.
I won't go into details on the Pro-Ject, since it would get pretty technical and that's beyond the scope of this article. I only included it in this list to give an example of a higher quality turntable as an alternative to the two complete stereo system record players. For more, check it out on Amazon.
If you've check out these three options and none of them matches what you're looking for, never fear!
We've got another article detailing the top 10 record players on the market today. That list is composed of the most popular players, not the ones we like best. For that reason, it does not include any of the three in this article. We also have a post on the best turntables under $100. Hopefully between those two articles and the one you just read, you'll be able to find the perfect record player for your needs.