Some will tell you that you should never skip tracks on an album.
Not because it is hard or not possible.
But because they feel it detracts from the listening experience.
Ignore them. You are free to listen to music the way you want.
In a world where people have gotten used to listening to individual songs instead of albums, it is no wonder you might ask: can you skip songs on vinyl?
Keep reading to learn how to skip songs on vinyl, if it is safe to do without risking damage to your records, and everything else you need to know.
Can You Skip Songs On Vinyl?
Yes, you can skip songs on vinyl. In the past, this meant lifting the tonearm to manually skip to the next track. But this method can be risky. It can cause damage to the record if you do not do it properly.
Fortunately, there is a more modern solution for skipping songs on vinyl. Modern record players have a built-in skip feature. Of course, there is still some debate as to whether you should use it.
As mentioned, many traditionalists believe you should listen to every track on an album. But that is a personal decision. If you want to skip tracks on your vinyl records we're going to show you how to do it, both using the old-school method and the newer one.
But before we get to that, there are a few things you need to know first. If you already know this stuff, feel free to skim over it quickly. But make sure you do know it, because it is important in order to skip tracks safely.
The Basics Of Vinyl Records
To understand how you can skip songs on your vinyl records, it's important to first understand the basics of how they work. A vinyl record is a flat disc made of polyvinyl chloride (PVC) which has grooves etched into it.
These grooves are the physical representation of the audio signal, with each groove representing a sound wave. As the record spins on a turntable, a stylus, also known as a needle, sits in the groove and follows the undulations of the groove, creating an electrical signal that is sent to an amplifier and then on to your speakers.
The grooves on a vinyl record are organized in a spiral pattern, with the outermost groove being the start of the album and the innermost groove being the end of the album.
Each album side can have multiple tracks, with each track being separated by a short silent section called a groove or lead-out.
It's important to remember that vinyl records are delicate and can be easily damaged. To ensure the longevity of your vinyl collection, you need to treat your records with love and care, and store them properly.
How To Skip Songs On Vinyl
Now that you know the basics of how vinyl records work, let's dive into how you can skip songs on vinyl. There are two main methods: the traditional method of manually lifting the tonearm, and the more modern method of using a built-in skip feature.
The Traditional Method: Lifting The Tonearm
The most straightforward way to skip a track on vinyl is to lift the tonearm and move it to the beginning of the next track. To do this, you need to carefully lift the tonearm using the cueing lever, or by hand, and move it over the groove that starts the next track.
This method requires precision. Placing the stylus in the wrong place can cause damage to the record and affect the sound quality.
Lifting the tonearm to skip songs on vinyl can be a little risky, because it can cause damage to the stylus and the record if not done correctly. A gentle touch is key.
The Modern Method: Using A Skip Feature
Many modern turntables now come equipped with a built-in skip feature that allows you to jump to the next track at the press of a button. This feature uses sensors to detect the grooves and automatically move the tonearm to the beginning of the next track.
Some modern turntables come with a sensor that you can manually adjust to make sure it skips to the correct track.
While the skip feature is a convenient and efficient way to skip tracks on vinyl, some audiophiles argue that it can detract from the experience of listening to vinyl as a complete album. Additionally, not all turntables have a skip feature, so it won't be an option for everyone.
Tips For Skipping Songs On Vinyl
If you've decided that you want to skip songs on vinyl, there are a few tips you can follow to ensure that you do so safely and without damaging any of your records.
Use the skip feature if your turntable has one: If your turntable comes with a skip feature, use it instead of manually lifting the tonearm. This is the safest and most effective way to skip tracks on a vinyl record.
Be careful when manually lifting the tonearm: If you do decide to manually lift the tonearm to skip tracks, be sure to do so gently and with precision. Make sure you're placing the stylus on the correct groove to avoid damaging the record.
Keep your records clean: Dirty records can cause skipping and jumping, which can make it difficult to skip to the correct track. Make sure to clean your records regularly to ensure optimal performance.
Store your records properly: Improper storage can also cause damage to your records, making it difficult or impossible to play them. Store your records upright and in a cool, dry place to prevent warping or damage.
Consider purchasing a record-cleaning kit: A record-cleaning kit can help ensure that your records remain in top condition and perform optimally. These kits typically come with a cleaning solution, a soft brush, and other tools to keep your records clean and free of debris.
What Ruins A Vinyl Record?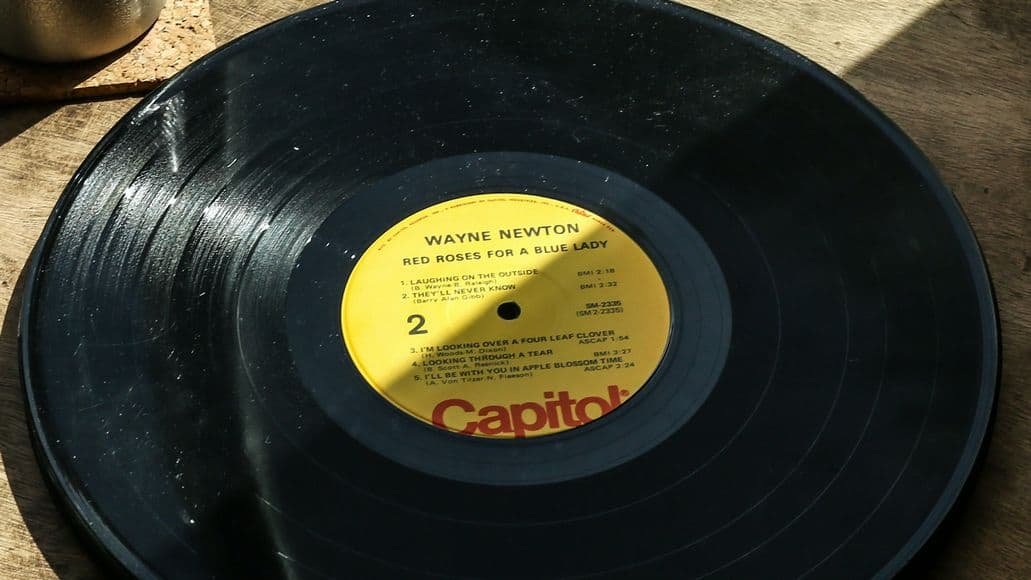 Dust, dirt, and debris can get stuck on the surface of a record, leading to noise, distortion, and a loss of sound quality. Keeping your records clean and stored correctly is an important part of being a record collector.
You should also make sure you always turn your record player off after using it, especially if you have a manual model. Leaving a turntable on overnight can be bad, if it does not shut itself off.
Is Vinyl Really Better Than Digital?
While it's true that digital is definitely a closer copy of the original sound, that doesn't mean you're going to like that sound better. Audiophiles often prefer vinyl due to it having a warmer and richer sound.
Can You Skip Tracks On Vinyl Records: Final Thoughts
You can skip tracks on vinyl records. In fact, many modern turntables have a built-in skip feature that does it for you, in a safe manner. If your record player does not have this feature, you'll have to skip songs the traditional way.
This means manually lifting the tonearm, moving it above the groove before the song you wish to listen to, and lowering it onto the groove. If you make a mistake, you could easily end up scratching your album, which is why I always recommend the skip feature, if you player has one.