We should make one thing clear right away.
You don't need any Sonos Amps to setup a Sonos system.
But the Amp allows you to connect a variety of other sources to your Sonos speakers.
It is the easiest way to connect a record player to Sonos.
And the same goes for many other sources like a CD player, DVD player, etc.
Obviously, that brings us to the question at hand: how many Sonos amps do you need.
The answer is not so simple. It depends on a number of factors.
Keep reading for help in figuring out exactly how many Sonos amps you need, plus everything else you need to know about adding the Amp to your setup.
How Many Sonos Amps Do I Need?
The answer to this question depends solely on what you want to achieve. The Amp has four ports and you can combine two pairs of speakers with it.
If you're using Sonos equipment only, (i.e. no components from other manufacturers) you can connect 6 speakers and create great 5.1 surround sound with just one Amp.
Of course, this does depend on what Sonos equipment you have. And you will be able to use it in one room only.
Learn more about the amp and its capabilities on Sonos' website.
Sonos Amp
Bring the Sonos experience to your floor-standing, architectural, outdoor, or bookshelf speakers, and connect your TV or turntable. Stream music, radio, audiobooks, and more from all your favorite services, and enjoy easy control with the Sonos app, Apple AirPlay 2, a universal remote or keypad, and your voice with a compatible device. Add Sonos speakers around your home for a more immersive experience. Everything works together over WiFi.
Learn More
View on Amazon
We earn a commission if you make a purchase, at no additional cost to you.
Do You Even Need The Amp In The First Place?
I have to admit, I was a bit skeptical about buying the Amp at first. I mean, Sonos speakers are great already. Why spend the cash to add something in between?
But when I bought one, I quickly found out that the amp has other great functions as well.
It allows you to stream music from your smartphone or tablet using the Sonos app, but it also lets you play music from a variety of other sources.
But the Sonos Port performs most of the same functions and costs much less. For most, it actually makes more sense. See our full comparison of the Sonos Port vs Amp here.
Sonos Amp Connection Options
For our purposes, the most important is, of course, our record player. But you can also use as a source a CD, DVD, or Blu-ray player, a radio, or any other sound device that has a stereo line output in RCA format.
In addition, this amplifier has an HDMI input compatible with the ARC (Audio Return Channel) protocol that allows you to send the sound from your television to it.
While on the subject, if your TV does not have an HDMI ARC output, which was the case with my previous TV, you will have to get an optical adapter to allow you to use the optical audio output of the TV.
The two RJ-45 ports allow you to connect the amplifier to your router or Ethernet switch, and to other Sonos devices. As mentioned, the Amp has 4 ports that you can use to connect four speakers.
But connecting the Amp to the Sonos App makes it possible to link 6 Sonos speakers to it. If you ask me, one Amp is plenty to link up your whole Sonos setup in one room, even for a surround sound living room setup.
If you want more speakers, you'll want to buy another Amp. And if you are using components from a brand other than Sonos, you may also need two Amps, depending on how many components you have.
Home Theater Integration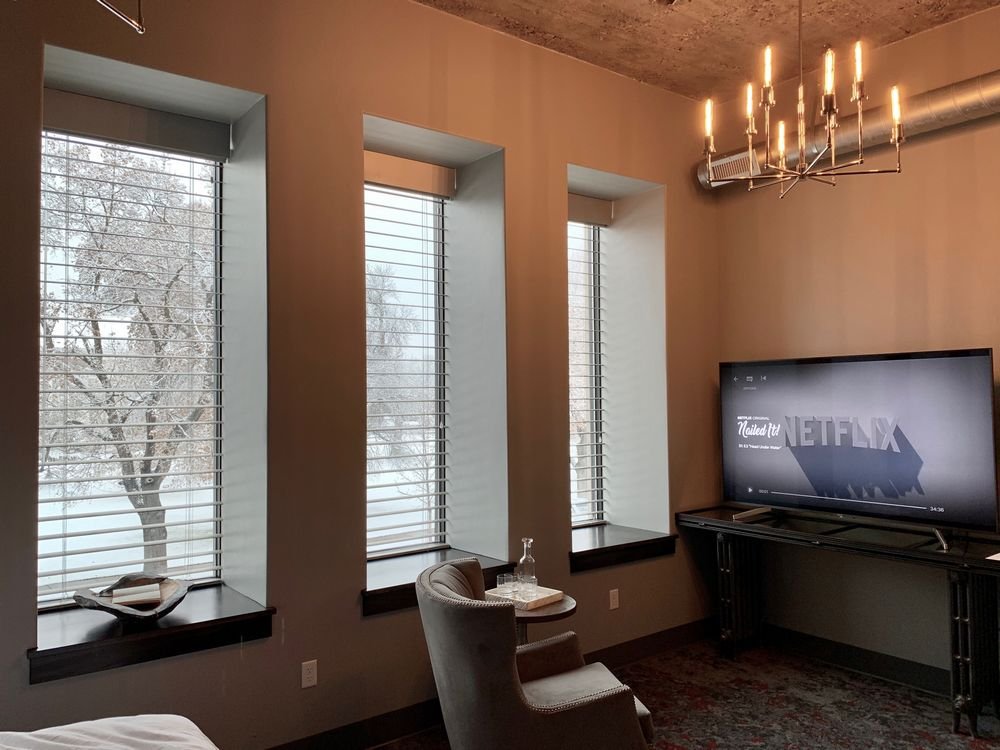 Another attractive possibility offered by the Sonos Amp is the ability to integrate it into a home theater installation. For example, you can use it to drive the main speakers.
You can also use a second Sonos Amp for the effects cabinets, or use a single amp for the front speakers and wireless rear speakers for the effects channels.
This last option is attractive if you prefer not to use cables with the rear speakers. Using cable usually forces you to use quite long cables and it is not always possible to hide them effectively.
My tech-savvy friend did it, and it sounds great. But I didn't want to go that far, and I did not want to have to run cables to my surround speakers, so I bought only one Amp.
Setting Up The Sonos Amp
Setting up this amp is very simple. You don't have to be a tech savvy to do it. In fact, this process is practically identical to the one you follow to connect any Sonos speaker to your network.
As such, it is also very similar to the process of setting up any smart speaker. If you have done that process by yourself already, you're good to go with the amp. You won't have any problems.
Just in case, here is how I set up my Sonos Amp.
The first you need to do is install the Sonos app on your mobile phone or tablet, so that the amplifier can inherit the wireless network configuration.
Then the wizard (not Gandalf) will ask you to create a Sonos account. And that's it!
How Many Sonos Amps You Need: Final Thoughts
In my opinion, the main asset of this amplifier is its sound quality. If you pair it with the right speakers, it can give you a fantastic overall performance.
Its resolution, transparency, and coherence are on par with those offered by many considerably more expensive amplifiers for hi-fi applications.
In general, one amp should be enough to connect all of the speakers and other components in a single room. But you may need another one, if you have a lot of components, or components that are not made by Sonos.
Of course, if you want to use the amp in multiple rooms, you'll want to get a separate amp for each room. And maybe more than one, as mentioned above.
If you have been struggling to figure out how to play your own music on Sonos from your record player or computer or other source, the Amp is likely the easiest solution to your problems. It was in my case.