There's something you should know.
Actually, you probably already know it.
First pressings are often not that good. For many older records, reissues sound much better.
But well-preserved first pressings can be valuable. And you're probably asking this question because you're hoping you have one of those on your hands.
Determining whether a record is a first pressing can be a bit tricky, since there are no real commonly followed standards in the industry.
Figuring it out will be different for every album. But it's not impossible. Often it's quite easy. And I actually think it's kind of fun to try to figure out, too!
Follow the suggestions below and hopefully you will soon know whether your record is a first pressing.
How To Tell If A Record Is A First Pressing
There are several ways to find out if you have a first pressing of a record. But not all of them will be relevant to your record.
Lucky for us, we live in the age of the internet. We can always use Google to search for the key identifiers. There is also a website dedicated to cataloging and selling records to collectors called Discogs.
With these tools and the steps laid out below, you should be able to figure out if you have a legit first pressing or not.
Why Bother Finding Out?
If you are trying to find out if you have a first pressing, chances are you plan to sell your record. First pressings are almost always the most valuable version of any given record.
To be completely honest, the sound quality is usually worse, not better. Most reissues I own sound much better than the original pressings.
As time goes on and technology improves, better versions of albums appear. Assuming there is enough demand in the market, of course.
I prefer my reissues, but first pressings do have that nostalgic value. This nostalgia is the only logical reason I see for seeking out first pressings of any record, especially popular older bands like The Beatles or Pink Floyd. Their reissues are so much better!
Determining If A Record Is A First Pressing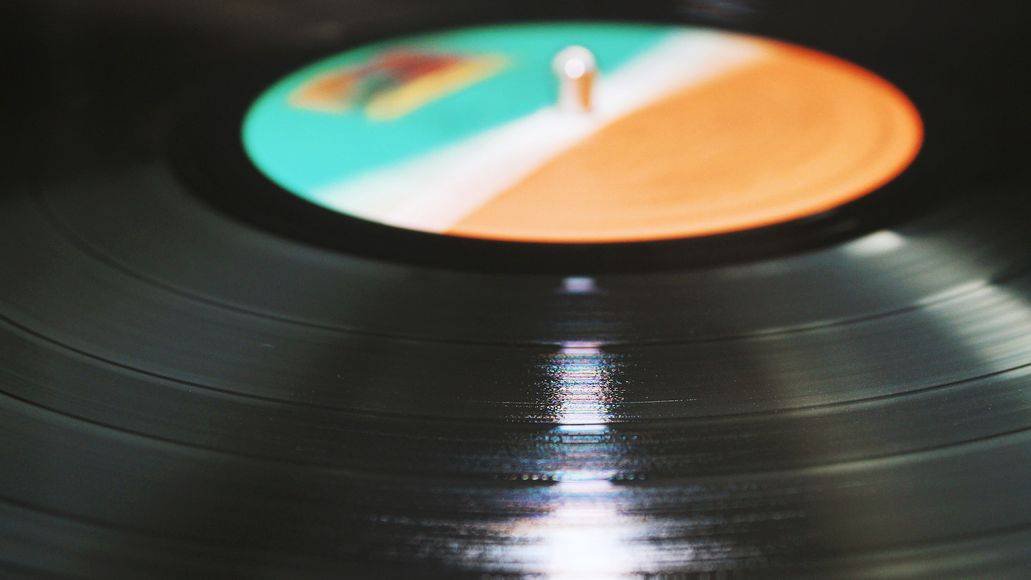 Follow the steps below to figure out whether you have a first pressing on your hands.
Check The Appearance
This is a common sense step. If your record is clearly old, there is a better chance it is a first pressing, or at least an early pressing. But a simple visual inspection does not always yield an accurate answer.
First pressings are usually old, and old records tend to have visible wear on them. But this is not always the case.
Some collectors do not play their records and keep them in special containers, so they do not seem to age.
Look at the cover for ring wear, the corners for fraying and folds, and the wax itself for signs of being played a lot. The most tell-tale sign at first glance is the ring wear.
Take your record and hold it at eye level lying flat See if you can notice a raised ring on the outer edge of the record.
Check For The Edition
Look on the sleeve and on the label to determine if you have a foreign pressing or a different edition. For example, many records were made differently to appeal to different countries.
Some UK (or other international) editions have different cover art, and even different songs, and song orders!
For some iconic records, the foreign editions are more desirable than the domestic pressings. The Beatles famously released some records only in the UK that were completely different.
Those records are hard to find now and can get very pricey! If you can find out which edition you have, you can narrow down the pressing number.
Take A Close Look At The Label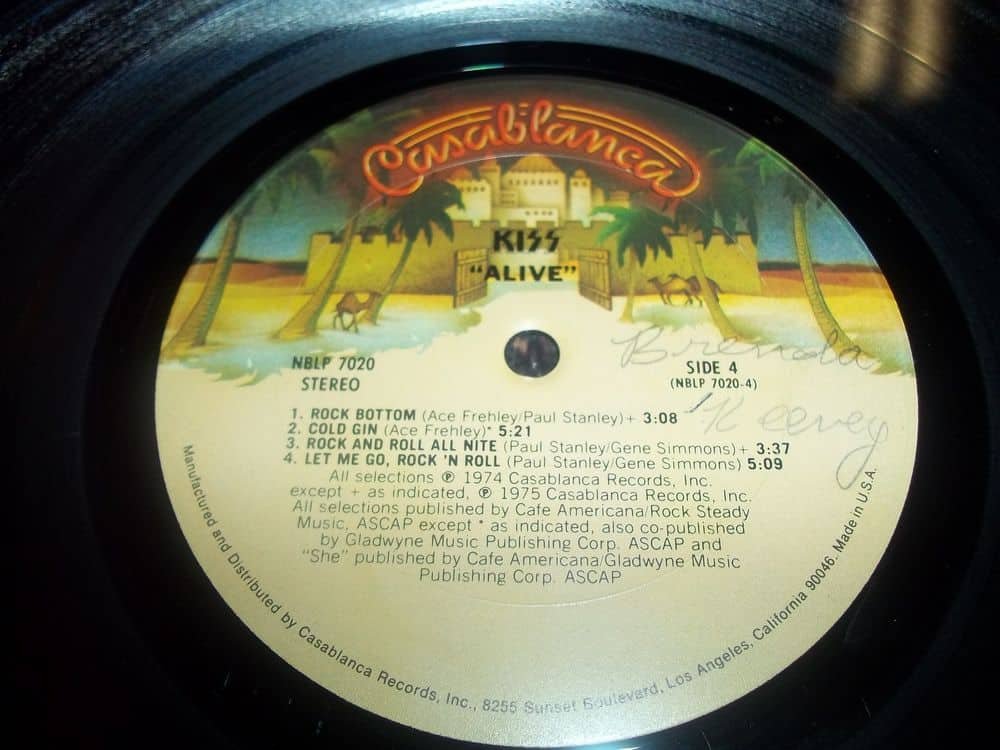 The labels can often have great clues as to which pressing you have. Certain companies would have different designs and colors on the labels depending on which edition it was, and of course which pressing.
If you can compare your label with the labels of other records you find online, you can see if yours has the same markings as other first pressings people have shared pictures of.
Once again, I recommend checking out discogs.com for this purpose. They have a massive database with lots of collectors adding their thoughts.
Barcode Check
Barcodes showed up in the 1980s. They are on almost every record produced after the early to mid-80s. If you are looking at a Beatles or Stones record and it has a barcode on it, you are not looking at a first pressing.
This can get confusing when you are talking about albums that came out in the 80s and after because they may be a first pressing and still have a barcode on the album sleeve.
See this is one of those instances where one way to check is not going to be relevant for every record!
Check The Catalog Number
This is also going to be different for every label and every record. However, almost all have catalog numbers (at least the early records).
This gets lots more fun because many record companies did not even follow their own catalog systems! Even though you may know their system, your release may not have followed it.
You may not be able to tell if you have a first pressing directly from only the catalog number, but you will be able to find out a lot of information about that release based on this number.
If you know the catalog number you can find that exact release on Discogs.com and learn what it should look like, and even what some of the dead wax markings are supposed to be. Our article on figuring out what year a record was made can help with this, too.
Check The Vinyl Itself
This is the most common method most people use to figure out if they have a first pressing.
The part of the vinyl on either side after the grooves is called the 'dead wax', and record companies and pressing plants often use this space to place identifiers.
This can get tricky because different labels used different markings and catalog systems to signify which pressing it was. They also use this space to signify if the pressing is in stereo or mono and put their catalog number in there as well.
Check For Mastering Engineer Initials
Many mastering engineers will sign their work and you can find initials in the dead wax. This is helpful because many classic records have later reissues that were remastered by somebody other than the original mastering engineer.
If you can determine who mastered a record, you are a step closer to knowing if it is an original.
There is no way to get specific here. All of these markings will be unique to your record and whatever pressing plant and record label manufactured it.
Again, we are so lucky to live in the age of the internet. You can simply find your markings and search for them on Google. Most of the time, you can figure it out within a few searches, or a few minutes on Discogs.
First Pressings Of Records: Final Thoughts
Figuring out whether your record is a fist pressing is a different process for every album, because there was never much consistency in the industry. But in most cases, you will be able to find an answer. And in some ways, finding that answer can actually be a lot of fun. It's a bit like solving a mystery!