You only have two options.
It should not be that hard to choose.
But both belt drive and direct drive turntables have distinct advantages. That makes it a bit more difficult to decide on one over the other.
The good news is that there is a definite favorite.
But it depends on how you plan to use your record player.
Keep reading to learn everything you need to know about belt drive vs direct drive record players. By the time you get to the bottom of this article, you will know exactly which type to get.
Belt Drive Turntable Vs Direct Drive
We will begin this comparison by looking at each type of record player individually, before comparing them directly to see the differences and similarities. We will finish by looking at the advantages of each type and recommending what type of consumer should buy either one.
What Is A Belt Drive Turntable?
A belt drive turntable is the traditional format you are probably most used to seeing and using. This style has been popular for decades. A good example is the Music Hall MMF-1.3.
It is called a belt drive because the mechanism used to turn the platter is composed of an electric motor attached to a belt, which attaches to the underside of the platter, causing it to rotate.
The belts are typically flat ribbon style belts, and they resemble a vacuum motor belt, but much smaller. They are made of a special kind of rubber that is designed to last a long time.
Although these belts do last for years, they can (and do) erode and eventually turn into a black sticky gunk that is exceedingly difficult to remove (trust me, I have done it several times).
Pro tip- if you do have to remove this mess you can use 90% isopropyl alcohol and a cotton swab and several rags.
This style of turntable is especially popular with audiophiles and music purists for reasons we will go into below.
What Is A Direct Drive Turntable?
Direct drive turntables are record players where the motor is attached directly to the platter, with no belt needed to cause the platter to spin.
These have also been around for decades, but in recent years they have gotten a boost in popularity, because they are better suited for DJs.
You have probably seen many direct drives; they usually have a conspicuous speed control slider and a few extra buttons or switches.
The motors used in direct drive turntables are functionally like the motors in belt drives. However, they tend to be more sensitive to resistance and can start and stop faster, with little to no lag time in going from zero to full speed.
This lack of lag is one of the big benefits of direct drives. There are other advantages as well, which we will get into below.
Direct drive decks are popular with DJs, as mentioned. They are also popular with some audiophiles, although for different reasons.
Direct Drive Vs Belt Drive Turntable: Differences
Direct drive record players differ from belt drives not only in how the motor spins the platter, but in the design as well.
Because they attract a different audience (mainly DJs) they are designed specifically to work in a 2 turntable setup, and have many options and functions not usually found on belt drive versions.
When you look at a good direct drive you will notice it is sleeker and has more bells and whistles. The user is going to be interacting with the turntable much more, manipulating the speed, and even direction, of the platter.
As mentioned, belt drives differ in how the motor turns the platter, and in the design as well. The audience for belt drives are typically new users and audiophiles.
Because most casual users and hardcore audiophiles are not going to be manipulating the platter during play, belt drives are designed for output quality and ease of use.
You will usually see very few controls on belt drives. Usually, it is just a speed switch and a start/stop, along with a lever to raise or lower the tonearm.
Belt Drive Turntable Vs Direct Drive: Similarities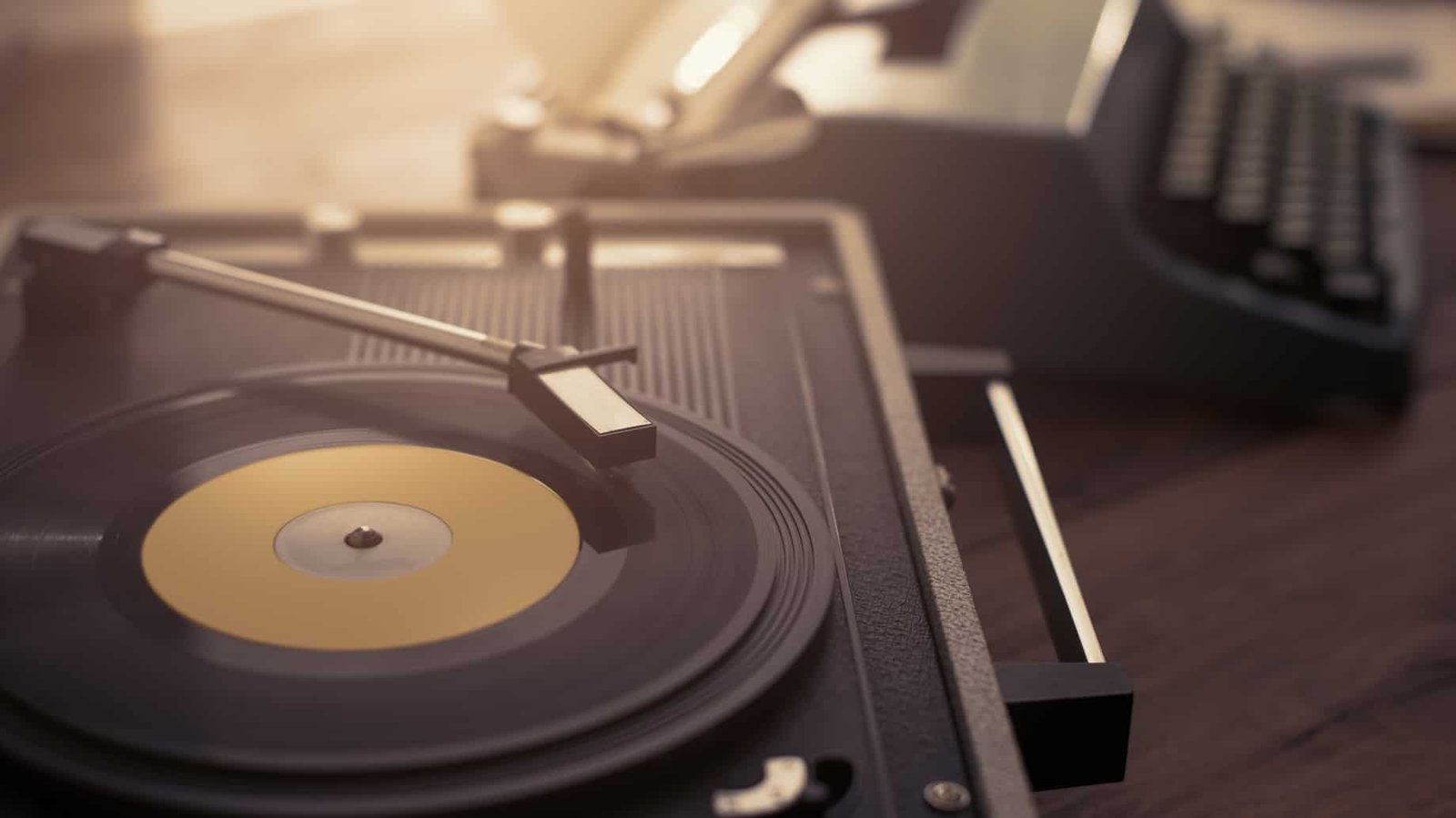 Both types provide a good quality sound output. Of course, there are many levels of quality, and both kinds of turntables have incredibly high quality models as well as low cost entry level models.
To the average person who just wants to buy a record player, either a belt or a direct drive will work fine and get the job done. For a beginner, the deciding factor in what kind to get will most likely have nothing to do with whether it is a belt or direct drive, but instead will be the price.
Either kind of turntable will play records at various speeds, and allow you to change records easily, or make small adjustments to the tonearm and the other components. Functionally, there is not much difference in these two formats of turntables.
The nuances in how they work, what options they have, and most importantly, how they sound, tend to be of interest only to seasoned users or hard core vinyl collectors.
Advantages Of Belt Drives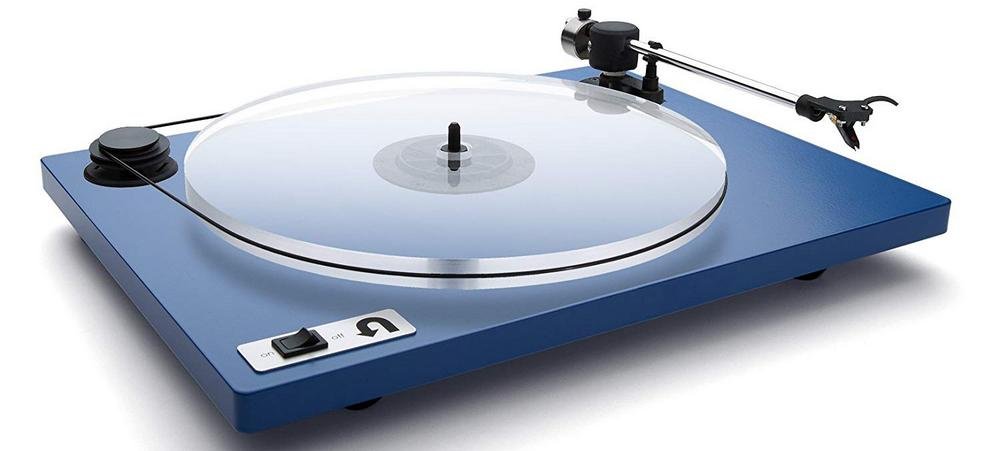 This is where things can get heated between vinyl enthusiasts. Before I get into any opinions, I will start out with only the facts.
Belt drives are technically quieter. Because the motor is housed further away from the platter, less mechanical resonance is transferred from the motor to the platter.
This makes a difference, because the platter is essentially a big vibration source. It is a flat circular surface with an extremely sensitive needle riding on top of the vinyl.
Any vibrations from the unit, or the surrounding room can easily be transferred to the needle which then amplifies the vibration, resulting in unpleasant noise disrupting the sound of the record.
Because belt drives remove the vibration source (the motor) from the platter, far less noise is transferred from the motor to the needle.
The amount of noise transferred to the needle is something higher end belt drive turntables go to great lengths to minimize. The motor is usually off to the side and isolated.
In some cases, it is attached to a different housing, keeping the vibration limited to the rubber belt, instead of the chassis of the turntable.
In addition to delivering a purer sound, belt drives tend to be much simpler to operate. They are designed to listen to records and the sound is the most important factor that goes into the design.
In contrast, direct drives are often designed with the ability to manipulate the record as the top priority. Sound quality is only the second most important design element.
Advantages Of Direct Drives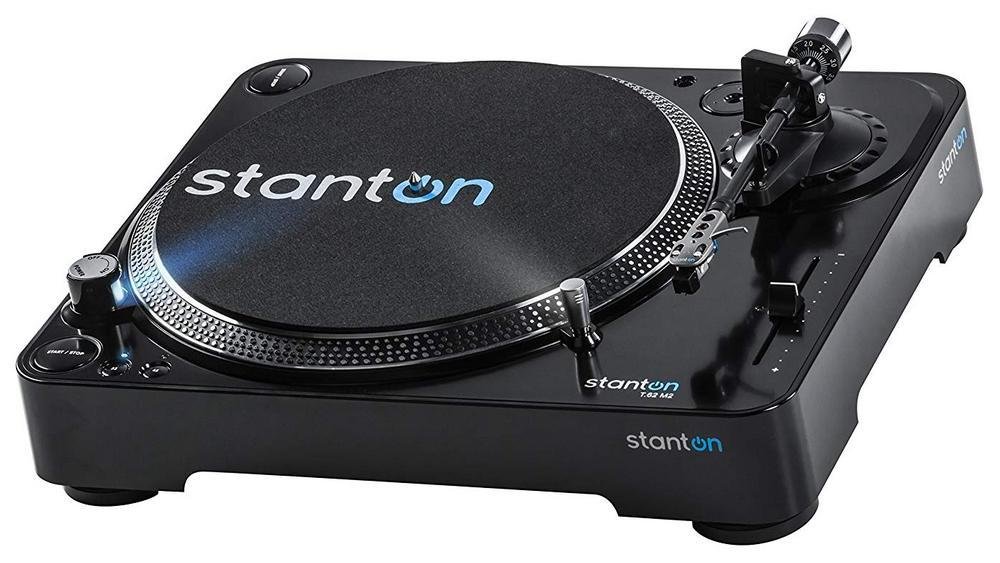 DJs love direct drives. They are designed to make it extremely easy to manipulate the speed, direction, and even volume of the turntable.
I should add one important caveat. Not all direct drives are designed for DJs. There are some models that are designed for high quality sound and the fact that they are direct drives is just a coincidence from the design perspective.
It is possible (and there are some out there) to have a quiet and high quality, audiophile level direct drive turntable.
In addition to being much easier to manipulate, one other important (and somewhat contentious) benefit is that direct drive motors can be more accurate and consistent speed wise.
This is often argued about among vinyl freaks, but I do not understand why. Speed accuracy is something you can measure, and numbers don't lie. It makes no sense to me that people argue whether certain motors are more accurate than others, when you can simply measure it and prove it!
For the record, it is a fact that some of the higher end direct drive motors are more accurate and consistent when it comes to playing speed.
Who Should Get A Belt Drive Turntable?
If you are new the world of record players, you should probably start off with a simple belt drive model. In general, you can get a better belt drive for less money than a good direct drive will cost you.
Of course, there are inexpensive direct drives out there, but in general, a belt drive of the same cost will sound better.
Additionally, belt drives tend to be easier to understand for a newbie. There are usually only a few buttons and truly very few things you could mess up as a beginner.
This does not consider setting up a new turntable. This is something that takes some practice, and it will take you some time to get it right. Read the manual and follow the instructions. It does not matter if you get a direct drive or a belt drive, there is some set up involved.
Audiophiles, or people that are extremely interested in sound quality, should consider getting a belt drive.
As mentioned earlier, there are those who will argue there is no difference in sound between the two. However, this is also measurable and unless you are getting an expensive direct drive, belt drives are quieter.
There are other factors involved in what makes a turntable quieter, such as the cartridge, platter, housing, and needle. But the biggest moving part makes the most difference (that being the drive mechanism).
For a great belt drive model that sells at a bargain price, check out the House of Marley Stir It Up turntable.
Who Should Get A Direct Drive?
If you are a DJ you should get a direct drive, period. You want to be able to start and stop on a dime, change the speed, and mix 2 decks together. You need a direct drive deck.
I have a DJ friend that has his 2 direct drive decks he uses for shows, but at home for listening, he has a high end belt drive. I think that sums it up nicely!
For a great value direct drive turntable, check out the Audio Technica LP120.
Belt Drive Vs Direct Drive Turntable: Final Thoughts
You really can't go wrong with either. Assuming you buy a good quality record player, it won't matter too much whether it is a belt drive or a direct drive turntable.
That said, belt drive models make more sense for most people. That's why we tend to recommend those. Unless you are a DJ. Then you definitely want a direct drive record player.