The Beyerdynamic DT 990 Pro headphones cost more than any other model we reviewed.
Beyerdynamic DT 990 Pro Over-Ear Studio Headphones
Pros:
Excellent sound quality

Can handle bass-heavy tracks

Comfortable

Precise, clean sound

Lightweight design

Low price
Cons:
Poor quality cable

Not the most durable design

Not foldable

No sound isolation
View On Amazon
We earn a commission if you make a purchase, at no additional cost to you.
10/02/2023 06:16 am GMT
But they're still one of the best bargains.
That's because they deliver a level of sound quality and comfort that you generally have to pay much more for.
How is this possible?
They did have to make some sacrifices. The construction is not as durable as more expensive models. The 990 also has no sound isolation or noise cancellation, though that is to be expected from open backed headphones.
But the comfort and sound quality more than make up for that. And aren't those the two most important factors anyway?
We think so, which is why these are our highest-rated headphones. Read the rest of this Beyerdynamic DT 990 review to learn more.
Beyerdynamic DT 990 Review: Overview And Features
If you've purchased headphones from this German manufacturer in the past, then you know their product line of top-selling headphones are always designed with user comfort in mind.
Beyerdynamic has been around for years, and it has a reputation for producing amazing headphones at prices that are still affordable. Not only are the DT 990 highly adjustable, but they also offer excellent sound quality, and are incredibly comfortable to wear.
Despite the exceptional quality, these headphones are reasonably priced, which only goes to show that you don't have to spend hundreds of dollars to get the type of sound quality you need to truly enjoy your vinyl collection.
While the design may seem pretty basic, they offer exceptional sound quality, comfort and adjustability. They cost more than the average headphones, but far less than professional models. And they actually outdo some of those more expensive professional models.
Key Features
Can handle tracks that are bass-heavy
Clean, precise sound
Comfortable
Memory foam wrapped earcups
Low price
Lightweight
Excellent sound quality
Design
If you're looking for a model that's highly portable and allows you to enjoy your favorite music on the go, then you'll need to keep looking. These are not the most travel-friendly headphones around. Using them when you're out and about can be a hassle.
But if you're looking for a pair that's comfortable to wear for hours on end at home, you'll definitely appreciate the thick and deep velour ear pads. A smaller ear cup might be more trendy these days, but if comfort is more of a priority than style, the large ear cups on the DT 990 are far more practical.
The build of the headphones is mostly plastic, with the exception of the thin metal headband that is designed to suspend the ear cups. This band doesn't feel very durable and doesn't have thick padding. Instead, it just has a thin pleather cover.
The memory foam padding that's wrapped in the velour covers is great though and they make this one of the most comfortable models on the market. Basically, you're going to love wearing them.
However, the mainly plastic design means that they aren't the most durable model on the market. This means you'll need to take more care when you're storing and transporting them, since the headband can break, or the ear cups can snap off if they are not stored correctly. They are also not foldable, which is a drawback if you're looking for headphones designed for use on the road.
Cable
One of the biggest concerns is the included one-millimeter coiled audio cable. While the cable is stretchy, it's also very heavy, which can be problematic since the weight of the cord makes it easier for you to accidentally pull it out of the jack.
The cable is fixed, so you can't upgrade it. This also means if the cable becomes damaged, you'll have to buy new headphones, unless you are able to open them up and wire in a new cable yourself.
The end of the cable has the standard 3.5 millimeter connection point. If you want to plug it into other gear that doesn't come with the right jack, you can use the ¼ adapter.
The cable has an impedance of 250 ohms, which provides a better volume.
While it not going to be a deal-breaker for most, the fact that the cable is fixed is a drawback. It also doesn't have the most durable connection point.
Sound Quality
If you don't have the budget for a higher-end pair, you'll be relieved to know that you don't always have to pay big to enjoy exceptional sound quality. That is where this model really shines.
While the Beyerdynamic DT 990 headphones can't compete with higher-end models, they do offer impressive sound quality, considering the lower price tag.
The low ends are very powerful and not overblown. They can definitely bump, offering just the right amount of bass, making these headphones a great option if you enjoy listening to a lot of bass-heavy tracks.
In terms of mid-range, these headphones are up to the task as well, perfectly emphasizing both the vocals and instruments, regardless of the genre you're playing. The bass is very tight, so it won't overpower the vocals, which is a huge plus.
Vinyl And Digital Sound
Some headphones make digital tracks sound flat and fail to give them the rich warm sound that they need, but this model does an excellent job of bringing out both the instruments and the vocals, while keeping the bass in check.
When it comes to vinyl, you'll appreciate how warm your records sounds and you may even notice details that you previously didn't when listening to music on a turntable with built-in speakers.
If you've transferred vinyl to digital, you'll still be surprised at how much better these tracks sound using these headphones, compared to blaring them via your computer speakers.
Performance
The 990 sounds great and is reasonably priced, adjustable, and more comfortable than even higher priced models.
These open-back style headphones aren't designed for on-the-go use, but if you primarily plan on using them at home and you're searching for a pair that offers a great amount of detail, especially when it comes to listening to vinyl, then their lack of portability won't be a deal-breaker.
You don't have to use a headphone amp, but you can, if you really want to push this model and see what it's made of. Essentially, this is a great model for any audiophile looking for a pair that prioritizes precise and clean sound. And user comfort.
In addition to their excellent sound quality, these are also some of the most comfortable headphones on the market. In terms of aesthetics, they are not the most eye-catching models on the market, but considering they're incredibly comfortable to wear and offer excellent sound quality, they don't have to be.
The ear cups are made out of plastic, while the U-frame that holds the ear cups in place is made out of metal. This does help to increase the overall durability, but they still feel flimsy.
While the ear pads are very plush, they will need to be replaced over time. They tend to soak up sweat, so they will begin to smell bad after a while.
Pros
Excellent sound quality
Can handle bass-heavy tracks
Comfortable
Precise, clean sound
Lightweight design
Low price
Cons
Poor quality cable
Not the most durable design
Not foldable
No sound isolation
Beyerdynamic DT 990 Vs Sony WHH900N
The Sony WHH900N wireless Noise cancelling headphones are another extremely high quality pair that cost even more than the Beyerdynamic. The reason for the higher cost is wireless capability and noise cancellation.
They're also more portable, so you can take them with you anywhere you go. Plus the wireless feature means you're not tethered to your audio source, but can roam around as you listen to your music.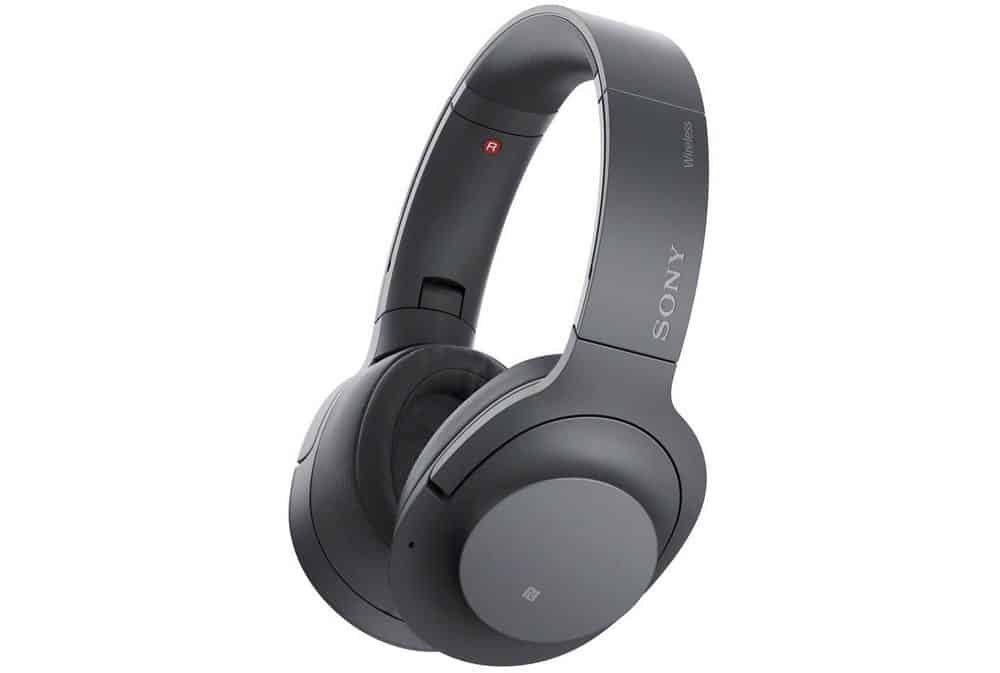 The noise canceling ability means that you can enjoy listening to your music in loud environments, too, without your music competing with ambient noise, like the sound of vehicles, or people talking.
The Beyerdynamic model is guilty of both sound leakage and can make it difficult to clearly hear your music if you're not using them in a quiet environment.
Of course, there is one drawback. Both the wireless feature and the noise cancellation require battery power. The batteries have a long life on a single charge, but they don't last forever. And a full charge takes 6 hours. There is a quick charge feature that gives you 65 minutes of use after a 10 minute charge.
Additionally, the Sony headphones, while comfortable, are not quite as comfortable as the Beyerdynamic. The are also closed, which is not necessarily a drawback, but can be if you prefer open ear headphones, as many do.
I terms of sound quality, both are about equal. If comfort is priority, or if you have a more limited budget, go with the DT 990. But if you want sound isolation, noise cancellation or wireless capability, then the Sony is the only choice.
You can check out our full Sony WHH900N review for more.
Beyerdynamic DT 990: Conclusion and Rating
If you're on a budget, but not too strict of a budget, you won't find another pair of headphones that offers this type of sound quality and comfort in this price bracket.
The Beyerdynamic DT 990 easily outperforms competing brands, as well as past models from Beyerdynamic themselves.
The thick padding on the ear cups, combined with the velour covers, makes these headphones a pleasure to wear. Not only are the super comfortable, but they sound amazing, too. They can easily handle any type of genre, even bass-heavy ones like hip hop.
While the frame and ear cup design may feel slightly flimsy and there is no hinge or other type of folding mechanism to make them more travel-friendly, these are minor issues.
As open back headphones, they are obviously not great at sound isolation. If that is a requirement, take a look at the Beyerdynamic 770 headphones instead. They are closed and shut out the environment much better.
Considering the price, these headphones offer exactly the type of performance you need to get the best sound from your vinyl. That is why voted them the highest quality headphones for vinyl and gave them a perfect Top Record Players rating of 5 out of 5.