Looking to upgrade your Sonos system with newer components?
I did that myself recently.
Having trouble figuring out where to start?
I was there too.
But believe me, upgrading was worth every penny. And all of the time spent on research.
Now both I and my neighbors can enjoy full-on blasting music all the time. I just hope they have the same taste in music….
I can't help you with the expenses. And yes, new Sonos gear is expensive.
But I can help eliminate much of the research time needed.
Keep reading to learn how I upgraded my Sonos system, what discounts are available if you already own Sonos equipment, and everything else you need to know before upgrading.
How Does Sonos Upgrade Work?
First of all, is it even worth upgrading? I can tell you, it most definitely is. The S2 update is a huge improvement.
The Sonos S2 app software update includes support for DTS Digital Surround, improvements to Move and Roam battery performance, plus faster access to EQ adjustments.
It's quite easy to access the latest update within the Sonos app – simply go to Settings > System > System updates > Check for updates.
Plus, if you already have Sonos S1 products, you can save money when buying the good new stuff. You can learn all about the Sonos upgrade program here.
Sonos Upgrade Program
The Sonos Upgrade Program makes it easy for you to expand your system and enjoy an even better listening experience with savings of up to 30% on a new speaker, soundbar, component, or set.
Learn More
We earn a commission if you make a purchase, at no additional cost to you.
Next, I'll tell you about my upgrade path.
My Upgrade Path
Before upgrading, I was using an Amp, a Gen 1 Sub, and two One SL speakers in my entertainment room. Calling it an "entertainment room" may be a bit of a stretch, though.
It's simply a huge TV, a PS4, a Nintendo Switch, and my Sonos system to accompany all of it. I don't even have my record player or other stereo components in there. Those are still separate from my Sonos system.
The truth is, I've been more than happy with the sound quality of my Sonos living room setup. I'm sure you feel the same about your current Sonos setup. Even the older gear is pretty incredible.
But since my equipment was years old and I'm planning on upgrading the whole tech department in my entertainment room anyway (something like Leo DiCaprio with his girlfriends), the first thing I upgraded was my speakers.
The good thing about Sonos and buying new Sonos speakers and other stuff is that you can get a big discount, if you are already using Sonos stuff.
When you open the app and go to the upgrade section, you will see what kind of discount you can get from Sonos. I believe that the more expensive stuff you have, the better the discount will be.
I got 30% (which I believe is the maximum discount) for my new purchase. Like any lover of capitalism, I used it with delight.
Naturally, I bought all the new stuff – the Arc, the Gen 3 Sub, and two Fives. I actually bought the Sonos set with the Arc, the Sub and two Ones first. Getting the set saves a bit of money.
Sonos Premium 5.1 Surround Entertainment Set
This premium wireless home theater system will transform all your entertainment. Enjoy crystal clear highs and pulse-pounding lows, including perfectly crisp dialogue.
When the TV is off, stream music, radio, and more from hundreds of services using the Sonos app, Apple AirPlay 2, your voice, and more. The speakers all work together over WiFi and with your existing remote for a streamlined aesthetic and experience.
Learn More
We earn a commission if you make a purchase, at no additional cost to you.
Then I added the two Fives later.
Let me tell you – the stuff is amazing!
It's a complete 5.1 surround system (the Arc and Sub work as a 3.1, plus the two Fives in the back) that is blasting crystal clear sounds all day long.
Imagine watching The Lord of the Rings movies on a 65" OLED TV with a new Sonos system! The Battle of Helm's Deep hits differently. Plus, the Fives make it easy to connect my record player to my Sonos system.
The new S2 app is quite easy to use (just as the old one was), and it has tons of features. A software update for your Sonos S2 app is available through the app stores.
The new version offers new features including support for decoding DTS Digital Surround. For example, I love spreading the speakers around the house (well, just the two Ones in my kitchen and bathroom) and blasting some Led Zeppelin all around the place. And you can link together a lot of speakers.
If you want to do this as well, just don't forget to bring the speakers back to the room, especially when going incognito.
Speaking of movies, the "Hollywood at home" trend continues to gain traction. The number of movies released directly on streaming platforms is estimated to have tripled in the past year.
And Sonos is making it even easier for us to enjoy our favorite content in great sound, by adding support for DTS Digital Surround decoding, providing a more immersive way to experience Blu-Ray Discs, game consoles, and more.
The update also serves as the next step in Sonos' effort to democratize high-fidelity sound with products that are easy to use, sound great, and are compatible with whatever entertainment you choose.
Major New Features
The new upgrade has a ton of new features, like making it easier to add Spotify to Sonos. The following three are the most important (i.e. impactful) changes.
DTS Digital Surround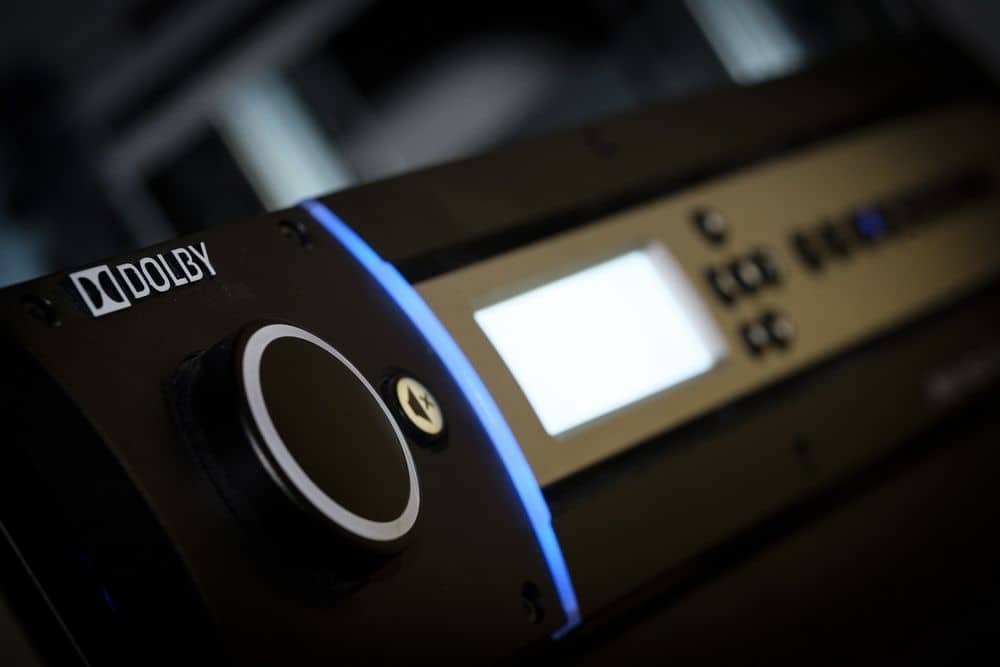 Sonos now supports DTS Digital Surround decoding in Arc, Beam (Gen 2), Beam (Gen 1), Playbar, Playbase, and Amp in S2. Customers will see a badge on the Now Playing screen of the Sonos app when streaming DTS Digital Surround content.
Battery Saver On Roam And Move
When this setting is enabled through the Sonos app, portable speakers will automatically turn off completely after 30 minutes of inactivity, which is something I needed a lot.
When powered off, the Move will conserve battery life for up to 30 days, and the Roam will conserve battery life for up to 70 days.
When Battery Saver is enabled, users will need to activate Roam and Move with the physical power button before starting music playback.
EQ Settings On The Now Playing Screen
If you use iOS devices for streaming music, you will now be able to adjust the EQ settings, including treble, bass, and volume, through the Now Playing screen in the Sonos app.
To access the EQ settings from the Now Playing screen, simply tap the volume slider and press the settings button on the right-hand side. I believe the Android support is available now as well.
Why I Upgraded
Well, apart from having new and improved speakers (which really sound amazing), the S1 app will no longer provide upgrades.
Of course, the S2 also just has so many options that make using it pure joy. Yes, in the beginning, there were lots of bugs and flaws, especially with the voice control, but now all is fine.
There were tons of updates and bug fixes and now my setup works flawlessly. I haven't had any more problems, now that the dust has settled. No more asking myself the most common of all questions: why does my sonos keep cutting out?
Unfortunately, the older Sonos equipment is not compatible with the S2 app, so you will probably need to upgrade some of it, if you want to use the S2.
Of course, you can still use the S1 system, and it still works, but if you want to upgrade, I strongly recommend buying some new stuff. Especially if you have a good discount.
You don't have to buy all the new stuff – you can simply buy the Arc, but keep your Amp, One SLs, or Gen 2 Subs and combine them.
It's definitely up to you. As mentioned, I ended up replacing all of my components, since I wanted to refresh my entertainment room completely. But it is definitely not necessary to go that far.
How Sonos Upgrade Works: Final Thoughts
Upgrading your Sonos app to the new version is easy. However, many older components do not work with the S2 version. That means you may need to upgrade some of your gear, which can become expensive.
Luckily, Sonos will give you some pretty good discounts, depending on what components you currently have. This means you can get the newer, and much better components, for far less than usual.
This comes in especially handy, if you need newer speaker versions to connect Sonos to your computer, for instance.