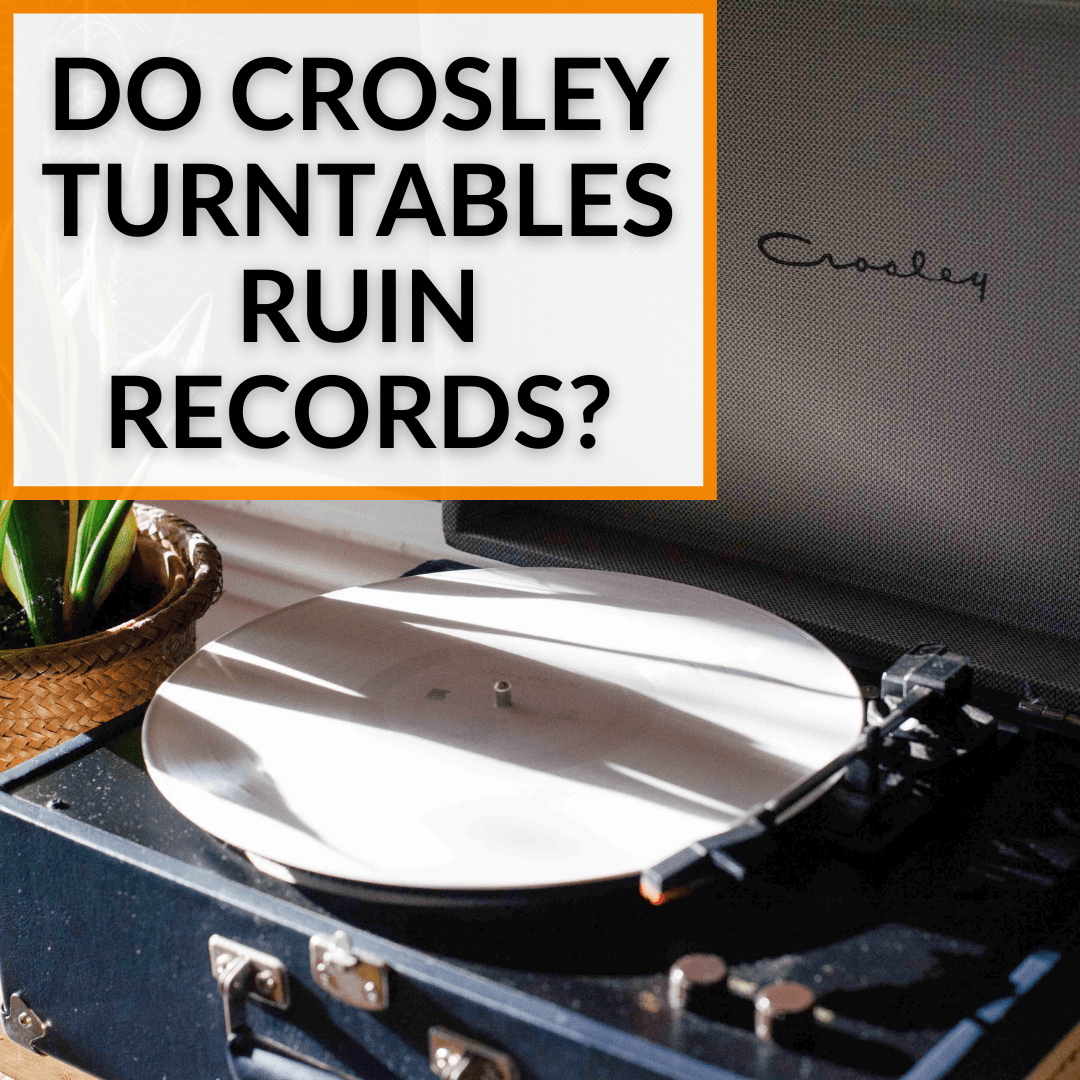 Crosley turntables have a bit of a reputation.
And it's not a good one.
They make low cost record players that are quite popular with first-time buyers on a budget.
As usual, you get what you pay for.
But do Crosley turntables really ruin records? Or is that just an exaggeration.
The truth is: they can.
Keep reading to find out how they can ruin records and how likely it is to happen to you if you buy one of their models.
Do Crosley Turntables Ruin Records?
They can, to a degree. The reason are the cheap styli found on Crosley players and on similarly priced entry level turntables like Jensen.
The tips are not carefully manufactured and have rougher edges, which wear down your records at a much faster pace than well-made, high-end styli.
In other words, the Crosley turntable itself is not doing any damage. It is the cheap needles they use for their low-priced products.
That means you can simply replace the needle with a higher-quality one and you'll no longer have to worry about this issue. This is something we always recommend when buying a cheap turntable.
And replacing the needle on a cheap player is much better and easier than going even cheaper and making your own record player. The other option is to just avoid the lowest cost Crosleys, i.e. their worst turntables, and go for something like the Crosley Rochester instead, which comes with a diamond-tipped stylus.
Why Cheap Styli Damage Records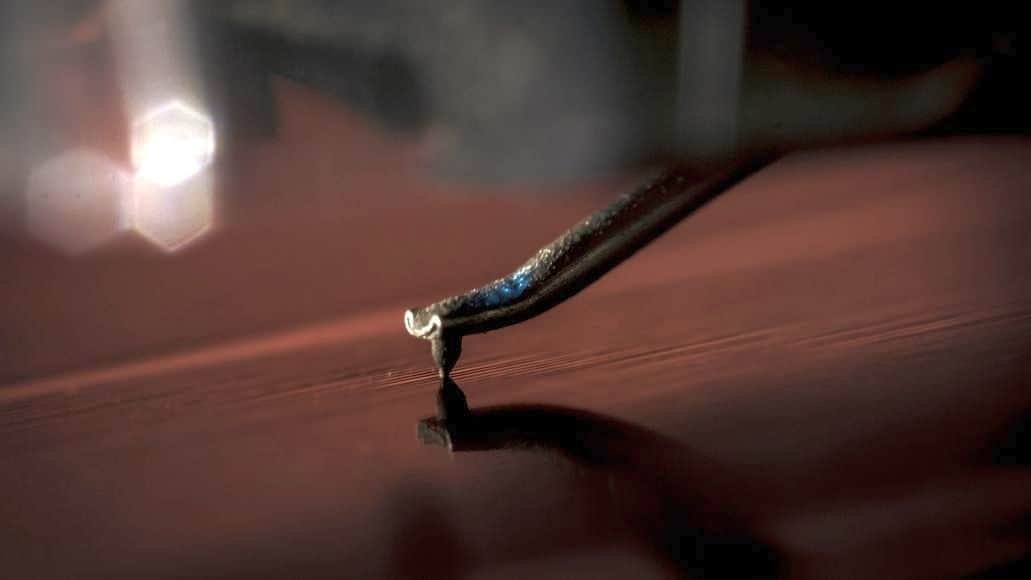 The way record players work is that the needle, or stylus, is attached to a cartridge that has a magnet inside. The magnet reads the movement of the needle and transduces it into a tiny electrical signal which produces audio.
You already know that, but the reason I mention it, is that the needle is physically touching the record. And the record is made of a vinyl compound that gets slightly worn every time you play it.
The weight of the tonearm and cartridge are resting on the stylus, putting pressure on the record. That contact and the pressure, along with the rotation of the record, all add up to wearing out the record.
How much the record gets worn down each time you play it depends on the stylus that is being used, the weight of the tonearm and the cartridge, and how fast the record is moving.
Do All Needles Damage Records?
Yes. All needles that make contact with a record rub off a tiny amount of the record with every play. Even expensive needles on the best turntables on the market do some damage over time with repeated plays.
This is the unfortunate downside to vinyl. Unlike CDs, records are analog and as such they require contact with other parts to produce sound.
CDs are just data stored inside a piece of plastic as zeros and ones, read by a laser which then transduces the data into audio.
CDs will never wear out, theoretically. If you never scratch them, the data on them will be there forever, or until the plastic deteriorates.
Which Needles Do The Least And Most Damage To Records?
Typically, the better the stylus the less wear it will cause to your records. Styli come in different materials and shapes which contact the record in different ways and cause different levels of wear.
Spherical: these have a spherical shape on the tip
Elliptical: slightly more pointed than a spherical, touching less surface area of the vinyl
Hyper-elliptical: more pointed than the elliptical stylus, touches more of the groove's left and right sides
Micro-ridge: very pointy, sits right in the groove and has the best tracking and sound due to the increased surface area it is contacting.
There has not been any 20 year study conducted on any of this to confirm anything I am about to say as fact, so be forewarned that much of this is our opinion, personal experience, and the opinions of others.
Micro-Ridge Styli Sound Best But Cause The Most Wear
A micro-ridge stylus sits way down in the groove, with the tip of the needle touching the bottom of the groove. This causes excellent tracking and better fidelity.
But it also causes more wear over time. The tip of the needle digs into the record a bit more and it makes the groove wider, since the edges of the stylus touch the edges of the groove completely. Eventually, the needle slides across the record.
Spherical Needles Do The Least Damage But Sound The Worst
This is a sweeping generalization with many exceptions, but the way a spherical needle contacts the record affects less surface area then any of the other shapes. Less contact means less fidelity and less wear.
Of course, there are expensive spherical styli that are ultra-polished and very well made that sound fantastic, just as there are micro-ridges that are cheap and sound bad. It is all degrees and nuance when it comes to styli and their level of record wear and sound quality.
How Long Can Records Last If The Needle Wears Them Out Constantly?
If you set up your equipment properly and take proper care of your records, you can play them hundreds of times with extraordinarily little audible loss of quality. But the opposite is also true.
If you have an improperly aligned turntable with a cheap stylus (like a Crosley) it will start to cause a loss of fidelity after only a few spins (depending on the stylus).
As mentioned, this has not been studied in a lab, as far as we know. These are mostly opinions and personal experiences being shared.
But if you think about how a record player works and you understand that the way it makes sound is by physically touching the grooves with a small needle, it all makes logical sense.
Do I Really Need To Care About This?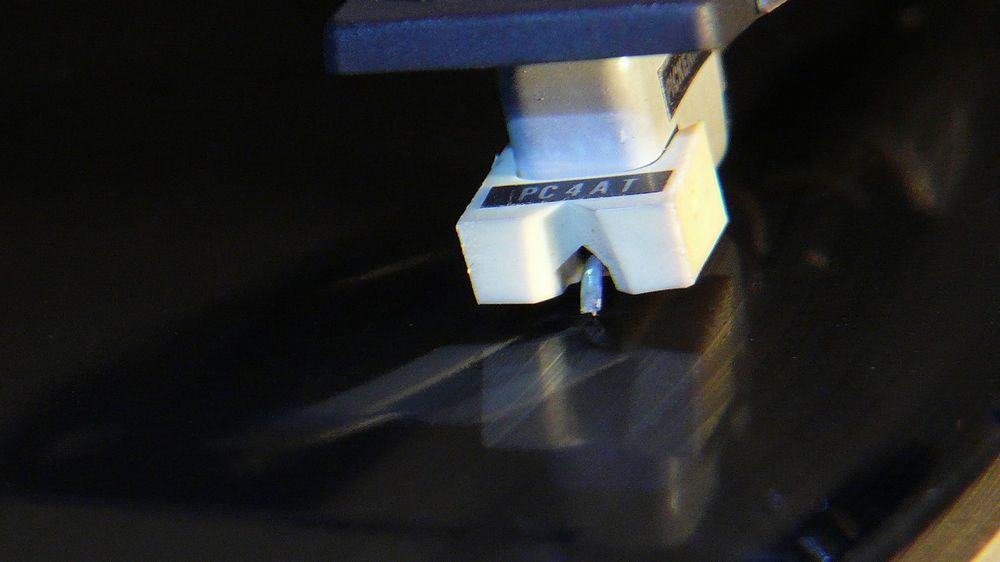 The answer to this question comes in two parts.
Part One
If you have an expensive record collection that you paid a lot of money for, and you care deeply about your records, you need to care about this quite a bit.
That said, the better you care for your records and the better the equipment you use to play them (especially the stylus), the less you need to worry about this, since there is nothing more you can do to minimize wear.
One tip I tell people is to have one copy of the record that is a little beat up and use that as your most frequently played copy. Keep your better copy to be played on special occasions.
Part Two
If you are buying records that are not awfully expensive, you are not trying to keep them pristine, and have the budget to buy more if they become played out fast, then you do not need to worry about this at all.
Just keep in mind that when you use a cheap turntable with a cheap stylus like a Crosley, you are cutting the life of your records at least in half, if not more. They can start to sound bad after only a handful of plays.
And even models a step above the cheapest still have fairly low quality stylii. Read our review of the Crosley Nomad for a good example. The stylus is better, but still far from great.
Of course, the problems don't end with the stylus. Crosley record players can stop spinning, or stop working at all, within a few years of buying them. Or even right out of the box. They are simply not made with quality components and the quality control is lacking, too.
Another thing to consider is the hassle of disposing of damaged records. They are harmful to the environment and should not be thrown in the trash. Vinyl records can't be recycled either, so your main remaining options are to off load them to artists who repurpose them, or to repurpose them yourself.
Are Crosley Record Players Bad: Final Thoughts
Any time you buy a cheap record player, like a Crosley model, there is a risk to your record collection. But the culprit is not the player itself. It is always a cheap stylus.
This is the one component that comes into contact with the record. It only makes sense that you would want it to be as high-quality as possible, especially since cheap needles can do serious damage.
For that reason, we always recommend upgrading the stylus (and the cartridge along with it) when you buy a cheap record player. Yes it costs a bit more, but it is worth it to keep your records sounding their best for as long as possible.
There are also Crosley models that cost a bit more and thus come with somewhat better components. Check out our review of the Crosley C200 for a good example. It's still a budget turntable, but a step above the entry level models.