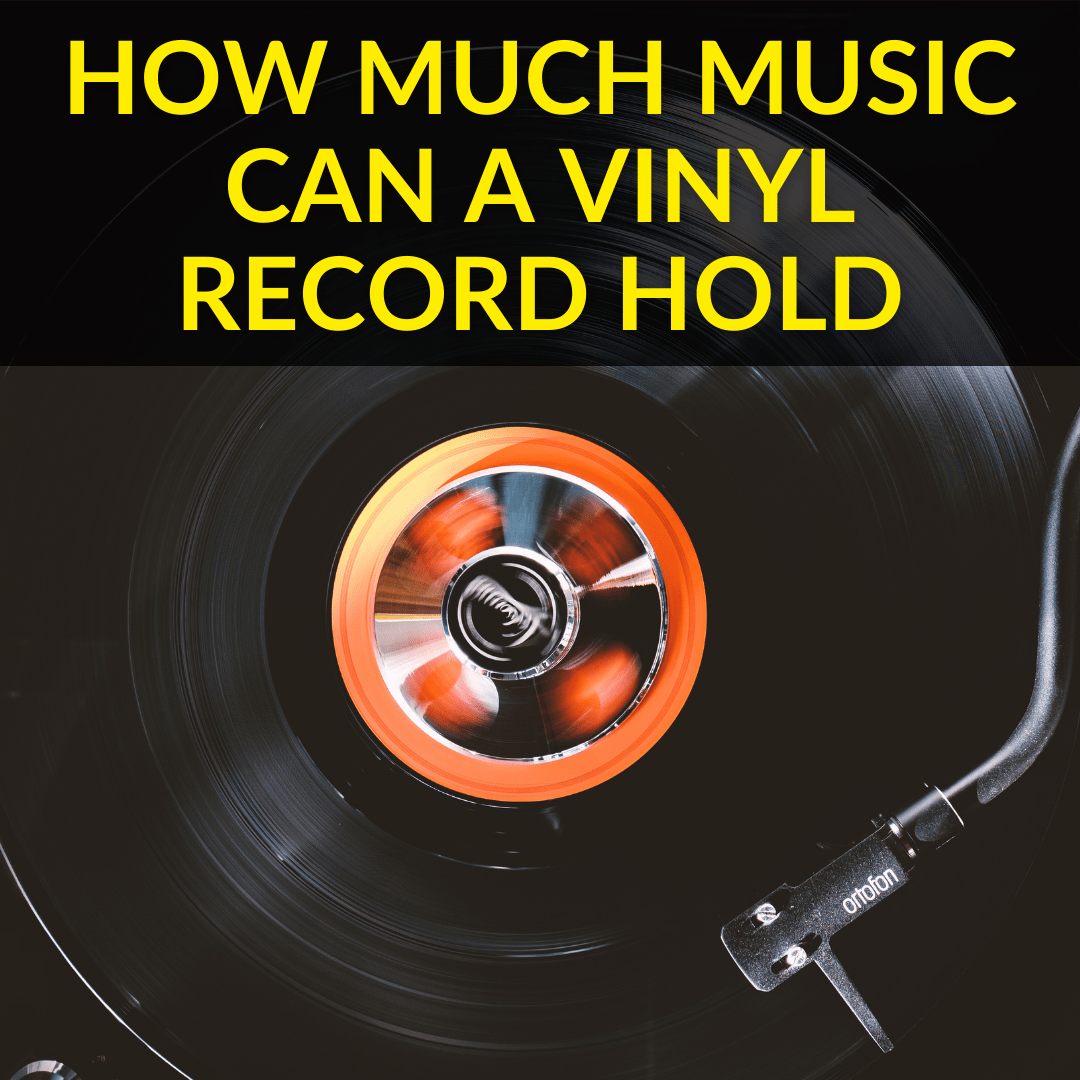 Some vinyl records seem ridiculously short.
In some cases, an album is even broken up over two separate vinyl discs.
But then there are other albums on a single record that are actually longer.
What gives?
Why does the amount of music on a vinyl record vary so drastically?
It turns out there is a good reason. And in this case, more is not better. Quite the opposite. Less is more, when it comes to vinyl. Let's take a closer look.
How Many Songs Fit On A Vinyl Record?
There is no real set limit to how much music a record can hold, however there are standards.
A vinyl record can safely hold roughly 23 minutes per side for a 12″ record, if it complies with the industry standard. This comes with some caveats, however (explanation coming).
A 7″ record can hold about 5 minutes per side (again, this can change based on some other factors). That's shockingly little considering how expensive vinyl records are.
Why There Is No Set Amount Of Music A Vinyl Record Can Hold
Most record manufacturers try to keep to the standard, which is about 23 minutes for a 12″ LP and 5 minutes per side for a 7″ single. This is not a rule, and it changes depending on the release, the budget, and the artist.
In fact, even though a 12″ could theoretically hold much more music, most manufacturers will refuse to press a record with as much as 30 minutes per side. Most will allow up to 25, with the disclaimer that the mastering engineer may need to do some extra equalization.
The point here is that it is technically possible to fit 30 minutes, or even more, on a side, but nobody would want to listen to it due to the terrible sound quality.
Vinyl Record Capacity Changes Based On Fidelity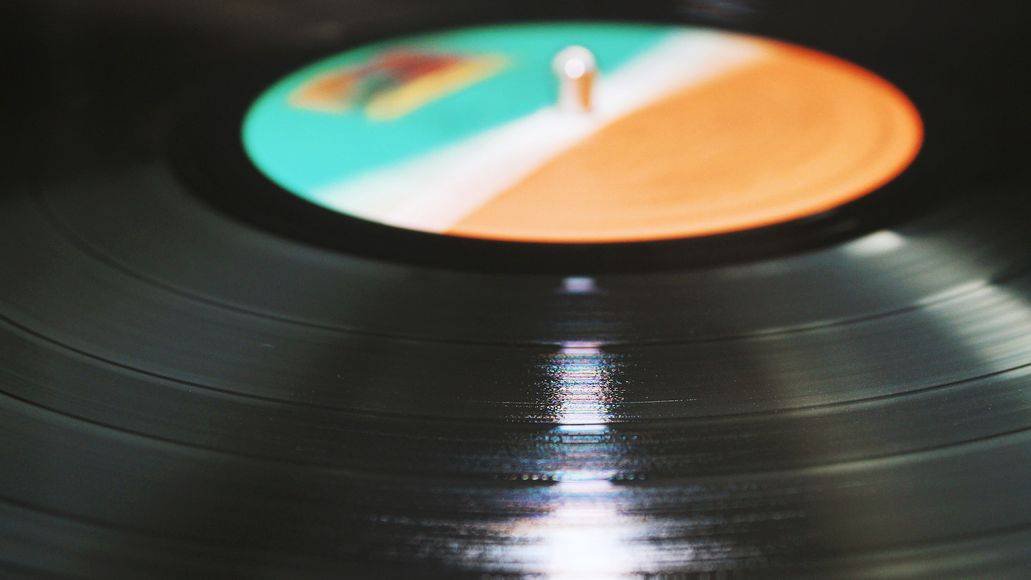 Because records have a limited surface area in which grooves can be cut, there is a hard limit to how much sound they can hold. However, it is not a limit any popular artists, labels, producers, or manufacturers even want to hit.
Because of the physics of how records work, the faster the record spins and the lower the number of grooves (the less 'time') the better it sounds.
That is the reason, some popular remastered LPs come out with a 2 LP set of an original which was just one record when it was first pressed.
For example, I just got the anniversary edition of Beggar's Banquet by the Rolling Stones which was originally released as a single LP. The remastered anniversary edition is a 45 RPM 2 disc set, which increases the fidelity because each groove can take up more space on the physical surface.
Fewer songs per side and a faster rotation equals more space for each groove, which comes out to a noticeably better sounding record.
You may be wondering (since vinyl collectors all seem to be obsessed with sound quality) "why doesn't every artist release 2 disc sets and have a way better sounding release?" Well, as with most things in the record industry, it all comes down to money.
Capacity Is Sometimes Pushed When It Should Not Be
Pressing vinyl is not cheap, and it relies on many different suppliers to make it happen. This is a large and interesting topic, but we don't have time to go into detail here.
You should definitely read about it sometime, but for our purposes here, it is sufficient to say that budget rules the roost when pressing vinyl.
Pressing Costs
The range of how much it costs to press a 12″ LP is from $1200 to $2200 for a short run of 1,000 LPs. This is not a perfect estimate, and it varies depending on jacket style, whether it is colored or black vinyl, the weight of the vinyl, and other factors.
Major labels and big artists can get better pricing because the record industry is just like other industries where the larger the order, the lower the cost per unit.
Who Pushes the Limits?
Artists with lower budgets like independent bands with no label support or small indie labels will sometimes push the limit on capacity a bit to fit more songs on a disc. This is most common with 7″ and 10″ size formats.
For example, it was common back in the day for punk bands to release a 7″ with six songs on it (3 per side) because 7″ records were so much cheaper to press.
Because of the punk aesthetic, it was not a big deal that the sound was not great. This is just an example of how the limits of the medium can be pushed from time to time in certain situations.
Why CDs Have A Set Capacity Limit But Vinyl Can Change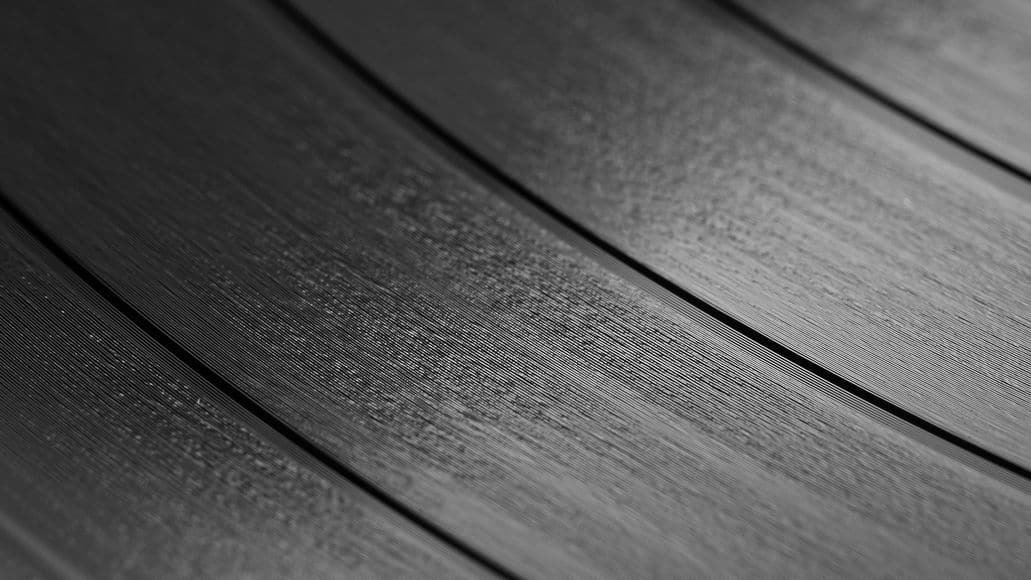 A standard compact disc can hold 74 minutes of music, which is much more than a vinyl record will safely hold. This is because CDs are a digital format. They have a set capacity of how much sound data they can store and hold.
Vinyl is an analog medium (defined by Webster here) which means it uses physical quantities to produce a result. Since it uses physical elements, in this case the grooves, there is a physical space limitation to how deep the grooves can be and how wide they can be.
The nature of analog itself has limitations, but since it is all based on variables, it can be fudged and fiddled with to a certain degree.
The Weight Of The Vinyl Makes A Difference
The better you want your record to sound, the faster you will have the RPMs and the less time you will try to fit per album side. These are not the only variables to the fidelity of vinyl, however.
The thickness of the piece of wax also has an impact on how a record sounds, with thicker being better. For example, most mass produced records are between 120 and 140 grams. This is plenty thick to have good deep grooves and produce a full sound with a wide range of dynamics.
180 Gram Releases
However, when labels or artists want to create something of extra high fidelity, they do a 180 gram release. This is noticeably thicker than the standard type of vinyl record.
These releases are known to have exceptional sound. The reason this makes a difference is that the thicker records have more space, even though they are no bigger than the thinner discs.
Because we are dealing in analog, a record is a three dimensional object with length width and depth. In the case of 180 gram releases, the weight and sturdiness are the key factors.
The thicker, heavier record provides a less volatile surface for the needle to ride on and produces less noise from the environment, at the same time allowing less friction and variables for the needle.
Amount Of Music On A Vinyl Record: Final Thoughts
The amount of music you can fit on a vinyl record is limited, but the limit is not definitive. Most manufacturers set the limit much lower than it needs to be, in order to ensure better sound quality.
But they could (and in some cases do) have a much higher limit. This would save production costs, but it would result in a much poorer sound quality. For most of us, that is not a tradeoff worth making.
You spend good money to buy the best record player you can, in order to have top sound quality, so you don't want the actual records to be the reason you get poor sound quality. Even if you get a more affordable turntable, you don't want a packed vinyl disc to be the reason everything sounds worse.