Sonos Shadow Edition sound so secretive.
Like a product created by some shadowy organization meant to take over the world.
Or something you can use to do sketchy, shadowy, or even illegal things.
If that is what you were thinking, no one can blame you.
But unfortunately, I'm going to have to disappoint you.
The Sonos Shadow Edition equipment is actually quite plain.
So what is the difference between Shadow Edition stuff and Sonos' regular components?
Keep reading to learn exactly what Sonos Shadow Edition is and how it compares to their regular stuff.
What Is Sonos Shadow Edition?
The Sonos Shadow Edition is the same thing as the regular Sonos system, only the color is greyish and the price is lower.
Is that a bad thing? Definitely not.
Having a wireless computer or speakers is becoming more and more common in the home. Of course, not all options on the market are capable of penetrating as much among users as Sonos.
The manufacturer has managed to become a benchmark for wireless speakers in the home, and brand respected by millions of users.
It is true that you can live happily without them, but only if you haven't tried them, Once you try them (whether the normal or Shadow edition), things will change. You can no longer imagine life without Sonos.
How Sonos Shadow Edition And Regular Edition Work
Sonos equipment offers you the possibility of creating a network of speakers that you can configure in multiple ways.
For example, you can configure a 2.0, 2.1, or 5.1 system, or simply create an installation to listen to music throughout the house.
That's what I've done and it sounds amazing! But I also created a great 5.1 surround sound system using Sonos speakers in my living room. This article talks all about that.
The best part is that doing all this is as simple as accessing the configuration application from sonos. You can run that on our computer or mobile device and make all the desired changes from it.
When set up properly (if you are already a Sonos user, you will know what I mean), Sonos allows you to listen to music locally that is sent wirelessly from your phone, TV, PC, turntable, or other music playing devices, though you will need a Sonos Amp to connect them (or a similar component).
You can also listen to music from a wide variety of services such as Spotify, radio, podcasts, etc.
The advantages of the first option are more than evident. You can play music on your laptop or record player or whatever, and listen to it in any room where you have at least one Sonos speaker.
The second is different from what many expect. Here it is not about streaming from your device. Instead, Sonos links the account of a service (like SoundCloud or Spotify or etc.) with its system and plays independently.
The mobile or desktop application only serves to control, so you could turn it off and the system would continue to work autonomously. All of this works exactly the same, whether you have Shadow Edition speakers or the regular ones.
You can control your Sonos system from the computer and jump to your mobile phone to change music, or just stop the music, and switch to something different.
In essence, mobiles, tablets and computers are basically new and improved remote controls (sometimes I feel like my old man, looking everywhere for a remote that was in his hand all along).
This is quite an advantage for me individually, as well as for the rest of the family, because we can all listen to different things at once, each in our own room. But mostly, we listen to what I like all throughout the home, of course! I wish….
Some Setup Examples
As I've said above, Sonos equipment allows you to easily create the audio configuration that most interests you at any given time.
Let's say the classic option is to use each speaker independently to create a musical thread throughout the house (as in the case of my family).
But you can also create speaker setups to use in conjunction with your television, PC, or Mac. For instance, you can create a 2.1 or 5.1 system, for example, to improve your home theater experience.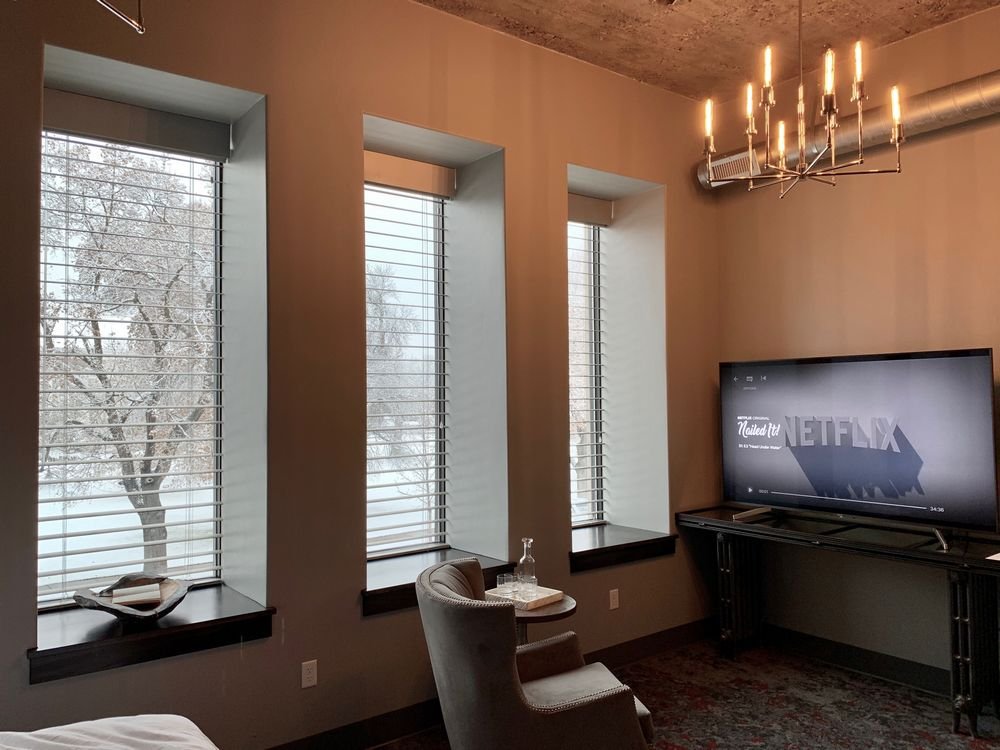 And believe me when I say, the more speakers you have, the better. They are worth every single penny.
If you ask me, Sonos equipment is not expensive for the options they offer. It is true that they are not super-cheap either, but the system has definitely been a worthwhile investment for me.
Of course, you are not obligated to buy the whole set at once. You can start with a single speaker and add pieces as you need them, or find uses that are more adapted to your needs.
That's what I did – I started with a single Beam, then two One SLs, and finally a Sub, all of which are Shadow Editions. And they are amazing!
I have continued to upgrade, which has meant adding a Sonos Boost, more speakers, and upgrading my Beam to an Arc (an incredible soundbar, by the way; see our Sonos Arc vs Vizio Elevate comparison for more). And I'm not done yet. Not by a long shot!
Sonos Shadow Edition: Final Thoughts
The Sonos Shados Edition is unfortunately much more pedestrian than it sounds. Rather than some super secret club or shadowy organization, it is basically exactly the same as the regular Sonos equipment.
The only real difference is that Shadow Edition equipment has a grayish color, instead of the usual white or black. And it is usually lower priced.